WATCH NOW
Pearl Certification Home Sales Premiums: 4-State Appraisal Study
This study caters to six audiences:
-Real Estate Sales Professionals
-Real Estate Appraisers
-Mortgage Lenders
-Multiple Listing Services (MLS)
-Home Builders and Remodeling Contractors
-Homeowners (End Consumers)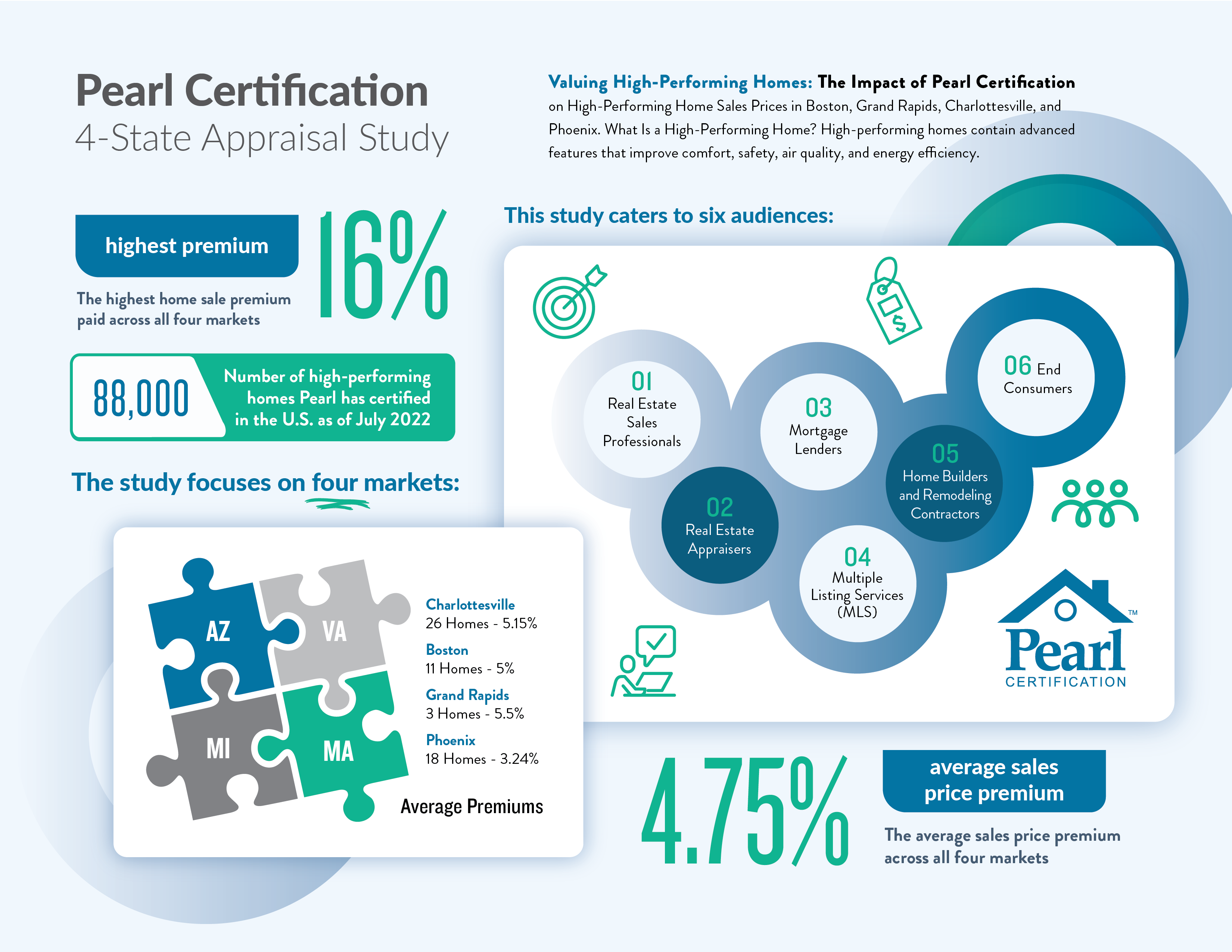 "I had a local agent do a market appraisal on the house. Like most real estate agents, they didn't understand how to properly appraise a home like mine, and they dismissed the value of the energy-efficient elements in the house. That's when I found an agent versed in energy efficiency and its value. Ultimately, the home sold with a challenging price point and an amazing array of energy-efficiency equipment that many agents did not understand. It was a positive outcome — and the third-party certification that Pearl provided was the glue that kept it all together."
Read Gary Fisher's Pearl Success Story
Learn More About Pearl's Elite Contractor Network
Learn More About the Pearl Real Estate Network