SUMMARY
Gary Fisher bought his 1,755-square-foot home in 2008 in Stafford Springs, Conn. Over the years, he made serious energy improvements to the 1967-built home, including solar panels, geothermal radiant heated floors, runtal radiators, and more. When he decided to sell, Fisher began interviewing agents to list the home and quickly realized he faced a serious challenge: Finding an agent that understood the value of the improvements and how to market them for maximum return on investment. Fortunately, his search led him to Kathy Niver, a real estate agent who was well-versed in energy-efficiency improvements. They shared their experience selling this unique home and the value of having a Pearl Certification and marketing package.
THE SELLER
When homeowner Gary Fisher decided to sell his home, he faced a problem: Finding a listing agent who understood the various energy-efficient improvements he had made to the home over the years. And we're not just talking about a new HVAC system. Fisher, who has sat on local energy-efficiency advisory boards throughout his career, equipped the house with high-performing features, such as: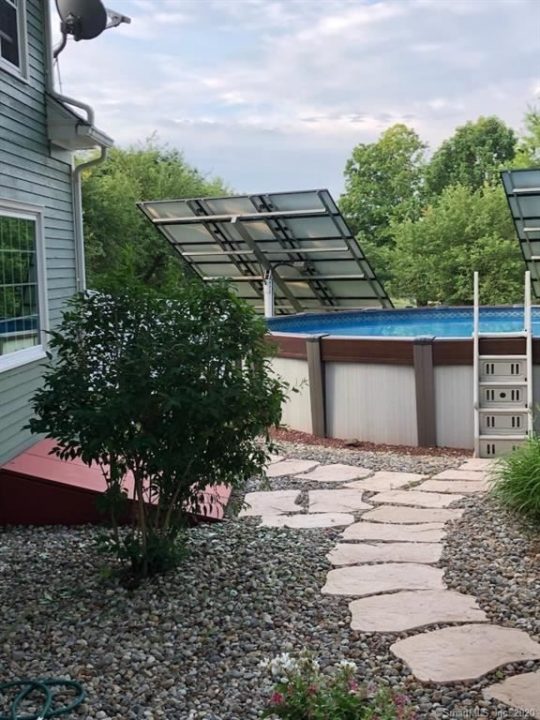 Solar Panels - Top 1% of U.S. homes
Windows - High-efficiency rating
Attic Insulation - Top 5% of CT homes
Heat Pump - Top 1% of electric-heated homes
Heat Pump Water Heater - Top 1% of CT homes
Air Sealing - Top 7% of CT homes
LED Lighting - Very efficient lighting
Wall Insulation - Top 28% of CT homes
Smart Home Thermostat
Electric Vehicle Charging Station
"I had a local agent do a market appraisal on the house. Like most real estate agents, they didn't understand how to properly appraise a home like mine, and they dismissed the value of the energy-efficient elements in the house."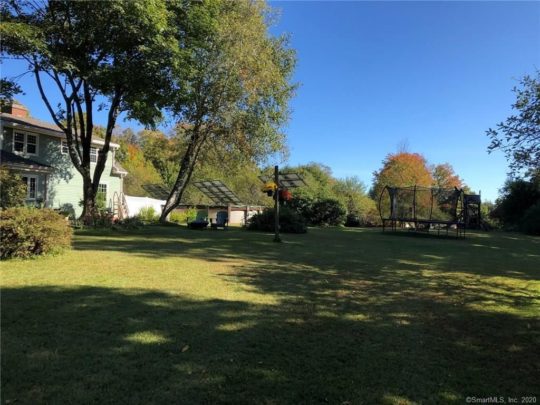 THE AGENT
Fisher thought the agents were pricing the house too low, so he set out to find an agent versed in energy efficiency and its value. His search led him to Craig Foley, an advisory board member for the National Association of Realtors Green Resource Council and a certified instructor of the NAR Green Designation. Foley put Fisher in touch with Agent Kathy Niver, who had taken Foley's class and understood how to price and market the home. An integral part of the marketing piece — a Pearl Gold Certification.
"I needed to have the Pearl Certification because I was getting pushback from agents that the house wasn't any different than any other houses that had solar panels," Niver said. "I really needed a professional report and opinion to present that house in the proper light."
THE PROCESS
Niver took a three-pronged approach to marketing the home. First, she used language provided by Pearl in the MLS listing. Then she placed a Pearl marketing package in the home for real estate professionals touring the home with their clients. Lastly, she had a detailed takeaway flyer for agents and buyers with additional info provided by Fisher and Foley. "At first, the feedback was that the price point was too high," said Niver. "But when agents saw the marketing materials, they got it."
And it worked! The house went under contract within 10 days of being listed.
The next step was assuring that the appraisal took into account the value of the energy-efficiency elements so that the home would appraise for its purchase price. "Our big concern was finding an appraiser that had the kind of background to understand these kinds of houses," said Fisher. "I think [the Pearl Certification] certainly had an influence on the appraiser. Most appraisers don't put a lot of value on solar, but he was willing to take into account the info we provided to him, and it was properly appraised."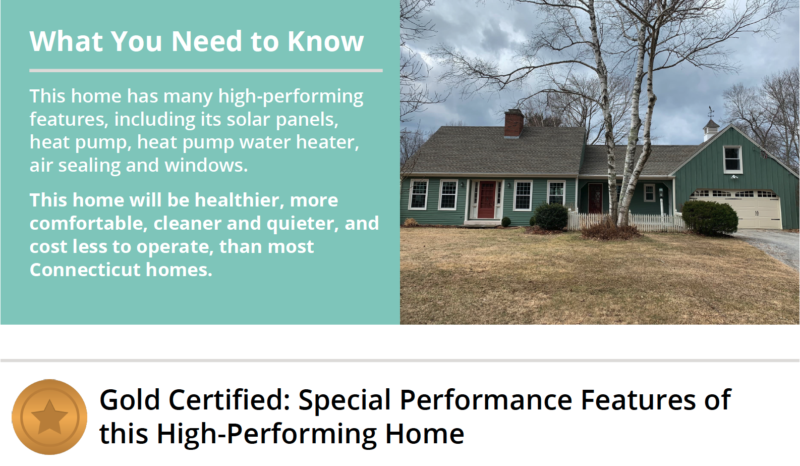 THE RESULTS
Ultimately, the home sold in 44 days, with a challenging price point and an amazing array of energy-efficiency equipment that many agents did not understand. It was a team effort all the way. From a homeowner who wouldn't settle, to a REALTOR who went above and beyond to make sure the home was marketing for maximum value and an appraiser who was willing to consider the value of the energy-efficient elements when appraising the home. "Most agents don't have the experience necessary to look at that kind of house and know the value of the high-end equipment it has or anything about the net energy of the home," said Niver.
It was a positive outcome all around — and the third-party certification that Pearl provided was the glue that kept it all together.
"I don't think it would have gone as smoothly without Pearl. We needed an outside source. Without that third-party verification, it was kind of like we were just bragging."