Pearl Real Estate Network Benefits
Pearl Certification teaches real estate agents everything they need to know about energy efficiency, sustainability, and high-performing homes. Check out our list of network benefits here.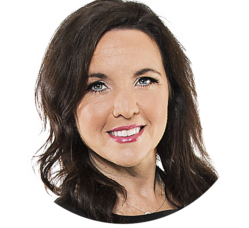 Stacy Alcorn
Founder and CEO, LAER Realty Partners
LAER real estate agents are the lions of the industry and are skilled at helping their clients maximize equity at the time of sale. Pearl Certification is an outstanding tool to add to our agent's toolkit. Being a Pearl Real Estate Network member allows them the opportunity to engage past, present, and future clients on the benefits of an energy-efficient home.
Pearl Real Estate Network members benefit from their exclusive access to "The Spark," an online networking portal that offers a wealth of opportunities. Through this platform, members can tap into a comprehensive range of resources, including training modules, marketing materials, and a vibrant community of like-minded Pearl Real Estate Network members, fostering collaboration and growth across the United States.
We provide our network with educational content and trainings that give agents the tools to confidently convey the advantages of high-performing home features, ultimately guiding their clients toward making informed and sustainable real estate decisions.
In addition to marketing materials included with each home certification, members of the Pearl Real Estate Network get exclusive access to a suite of customizable marketing materials that highlight their expertise in the high-performing home space and positions them as trusted advisors in their market and setting the agent apart from competitors. 
Green Door is an essential home management tool that every homeowner should have access to, providing comprehensive features and benefits. Upon completing the real estate network onboarding process, members are added to Green Door's searchable database of real estate professionals. Homeowners in the app can search for Pearl real estate pros in their zip code and select their preferred agent to display on their personal profile. 
Create Your Free Green Door Homeowner Account
With access to The Spark, our network portal, members of the Pearl Real Estate Network can connect and collaborate with like-minded, forward-thinking agents from across the nation, creating a vibrant platform for exchanging innovative ideas and valuable resources (even listings!)
Pearl will help you market to new and existing clients positioning you as the go-to resource for energy-efficient and high-performing home features.