When Jason and his wife, Sophia, bought their first family home in 2021, they already knew they'd have some work to do to bring the mid-century, split-level ranch on Long Island into the 21st century. And while Jason, chief operating officer at a biomedical device company, had always been fascinated by smart home tech, his first concern was decidedly more basic.
"With a 3-year-old in the house, it was really important that our home be cool in the summer and warm in the winter," he says. "I'm willing to pay more for comfort, but there's a limit to what I can do." With his home's oil boiler and hot water baseboards, comfort would come at a very steep price. Ever the operations guy, Jason set to making it work. "To get the level of comfort I wanted, I had to come up with an investment strategy where I could find energy-efficient solutions to offset the cost."
After spending months doing his own research, Jason engaged with Pearl Network Contractor Green Team LI. The result was a highly efficient Pearl Certified home at the highest tier — Platinum. Now that the work is done (for the most part), we chatted with Jason about his motivation, the experience of upgrading his home, and the challenges and learnings that came from it.
The interview below has been edited for clarity and condensed for length.
When did you start thinking about making energy-efficiency improvements to your home, and what motivated you to do so?
Home energy efficiency has always been an important factor for me. Having an energy-efficient home meant lower utility costs, eco-friendlier energy, and safety and comfort for my family. While I wanted a home with all of these systems already in place, I was willing to accept a home without it and make improvements. In that case, finding a house with the structure and layout to accommodate these improvements was crucial. For example, I looked at the roof design and angulation to ensure the solar panels could be installed. I also looked at what other energy-efficient things I could do after purchase, such as installing a heat pump or central air.
What were the benefits you were hoping to get from having an energy-efficient home?
​​Convenience and comfort are extremely important to me. But I understand that to achieve those things, it requires a large financial commitment. For example, the cost would be astronomical if I didn't have the mini-split heat pumps with solar panels, and instead used oil heating during winter. I had to come up with an investment strategy where I could find an energy-efficient solution that would offset the high cost of heat. Currently, our solar panels produce much more energy than we're consuming. I'm actually anticipating that I won't be paying for electricity this year. In the worst case, I'll have 90% utilization of the solar, which will still pay for the panels and the mini-splits themselves.

Once you settled on this home, how much research around energy-efficiency upgrades did you do on your own and how much did Green Team LI contribute?
I did an extensive amount of research and had a list of items I wanted for my home. For example, based on my research, I knew I probably wanted a heat pump with mini-splits for my home. However, I wasn't 100% sure if they were the best options and what kind of work was involved in installing them. That's where Green Team LI came in and guided me through the entire process. They started with a full analysis of my home and steered me in the best direction to achieve my goals.
You obviously did a lot of research before you upgraded your home. What are some things you learned during the installation that surprised you?
The entire project came with many surprises despite my research. For example, since mini-splits are ductless, I thought they could be placed anywhere I wanted. However, this was far from the truth. Everything was scientific and methodical — the position and proximity of the condenser unit and the air handler, types of equipment to install, condensation lines, power source, Wi-Fi connectivity…the list goes on and on. Even if there was technically space for an inverter somewhere in the room, to make it work "efficiently and optimally," you had to install it in a specific location. And this was just the mini-splits installation. There were plenty of others I saw from installing the other systems.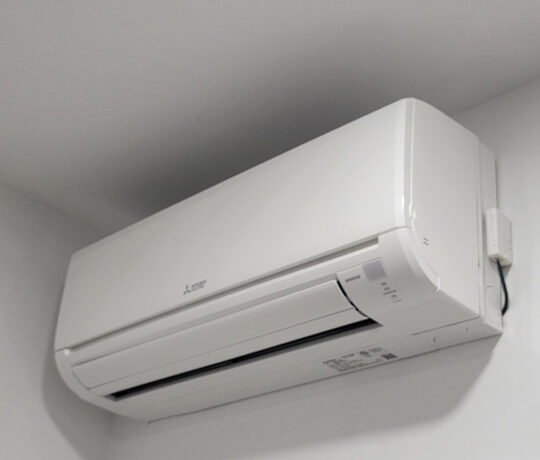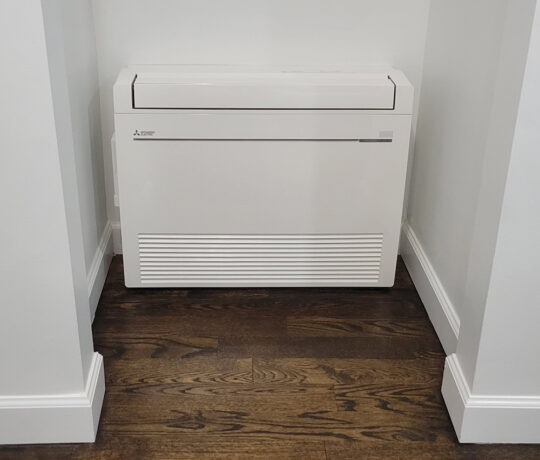 Aside from the solar panels and the mini-splits, how else did you upgrade your home?

I ended up working with Green Team LI to upgrade essentially anything we could think of to make our home as energy-efficient as possible. We replaced the windows and doors (main, interior, patio, and garage doors) with ENERGY STAR®-certified options. We also replaced the water heater with a hybrid heat pump water heater. We found out that our insulation had significantly deteriorated. So we went with cellulose dense packing throughout the entire house. We even replaced the vinyl siding with highly durable and better insulated Everlast composite siding. We made further improvements to the little things, like converting to 100% LED lights and spray-foam rim joists.
You mentioned that the idea of a smart home had always fascinated you. What smart tech are you using these days in your home?
My family's safety and security come first, even before the convenience and comfort I mentioned earlier. I used to walk through the house every night before bed to make sure the doors and windows were locked, fire-hazardous devices were turned off, lights were switched off, and things like that. Although this was a necessary task, I found it extremely inconvenient and tedious. Now that I've converted my house into a smart home, I can control nearly all aspects of my house from my phone or tablet. Just to name a few: The lights, mini-splits, yard irrigation, garage doors, door locks, and even laundry machines are all controlled from my phone. The best part of having a smart home system is that I can now manage my home security system in real time to ensure my family's safety and security.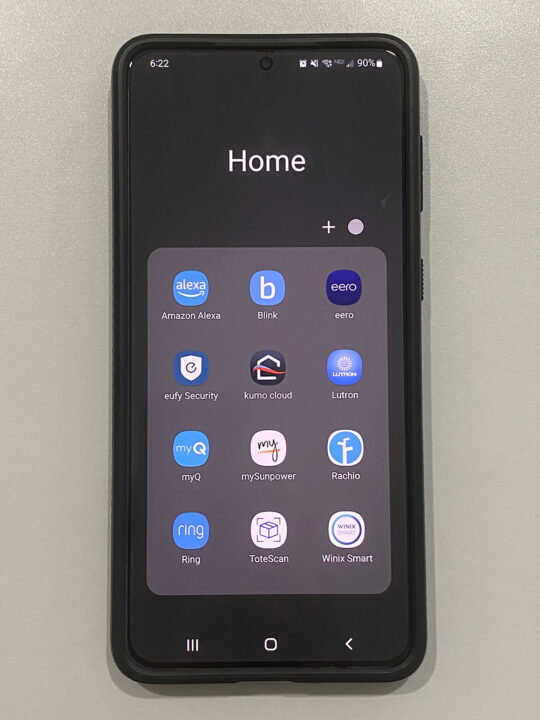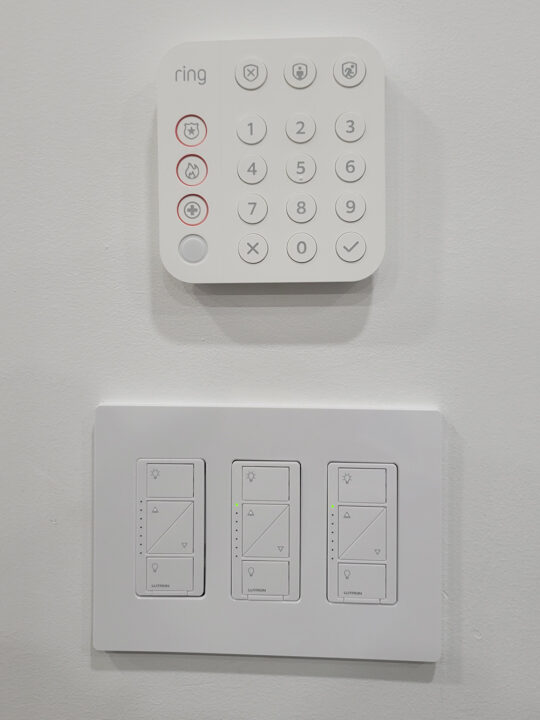 What prompted you to pursue a Platinum Pearl Certification for your home?
When I first reached out to the Green Team LI, they outlined the benefits of a Pearl Certification. They told me about how other homeowners were seeing an increase of 5% or more with this certification and how that could pay for the mini-splits itself. But the more I delved into the certification process, the more I saw that it wasn't just a rating, but something truly prestigious that could bring a lot of value to my home. So I consulted with Green Team LI on what I could do to raise my certification tier to at least Gold — that really turned this from a basic energy-efficient project to something more full-fledged and serious, ultimately earning me the coveted Platinum Tier status.
At some point, though, I stopped thinking about the resale value. This was about having pride in my home. I thought, let's focus on making this home more energy efficient, and the Pearl score will increase with the performance. In the end, it's helping me and my family live more comfortably, more efficiently, and more securely.

Learn more about how you can create your own high-efficiency, high-value home. Create a free Green Door account and generate a Home Investment Plan full of recommendations based on your home energy and comfort goals.