Access Our Expertise
Discover all the services and products we provide for homeowners and professionals.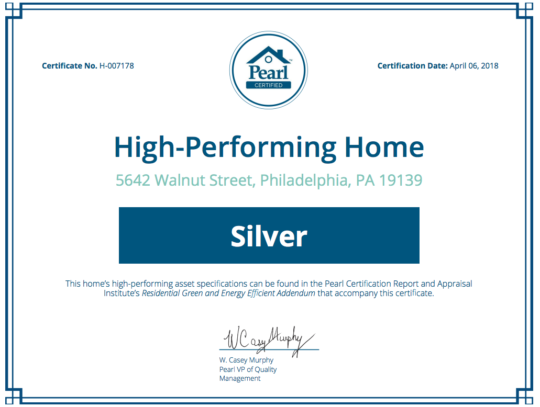 Multiple levels of Pearl Certification
Any home is an investment, but a Pearl Certified energy-efficient home is special. It's an investment you can count on to pay dividends. Rest at ease knowing your family's well-being is protected and your home will perform like you want it to for the long term. When it's time to sell or refinance, your home's increased value will be evident to buyers and appraisers alike.
Learn about our certification system
Pearl Certification App
This app is at the heart of how Pearl Contractors and other Pearl professionals serve homeowners. It puts our scoring system and database at their fingertips and generates Pearl Certification Reports, as well as Home Investment Plans. This means ease for the professionals and third-party quality assurance for homeowners.
Login today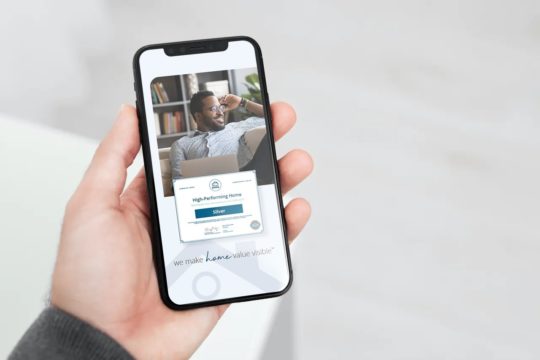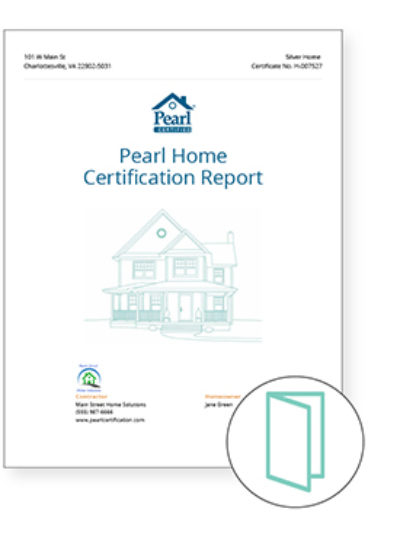 Pearl Certification Report
Homeowners receive this report as part of the certification process. In it, we provide third-party verification of existing and newly upgraded features, describe those features' functions, and provide the unique service of translating home performance into home value. We include verified information captured in the Appraisal Institute's Residential Green and Energy Efficient Addendum, which helps appraisers assign value for energy-efficient and solar features.
View a sample report
Home Investment Plan
This roadmap helps homeowners prioritize improvements to maximize their return on investment, enhance their family's well-being, grow their energy efficiency — and achieve a certified home. The Home Investment Plan provides specific information on what to improve, why those improvements are important, and when it makes sense to do them.
View a sample plan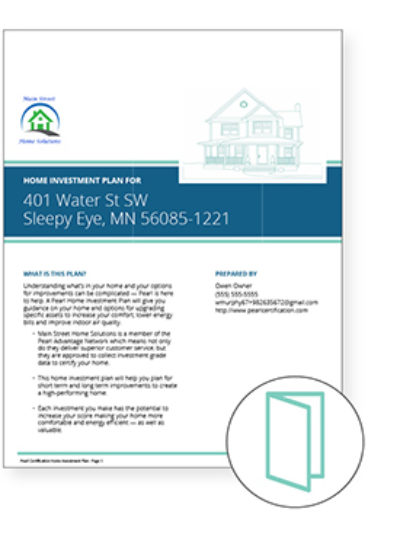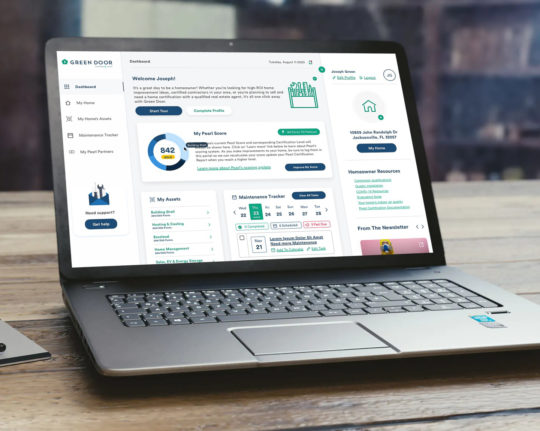 Green Door Web App
This is a homeowner's one-stop shop to learn about, manage, maintain and improve their home's performance. The Green Door App empowers homeowners to understand the details of assets they currently have in their home, receive recommendations on improvements, find Pearl Contractors and Real Estate Agents, and keep track of their home's maintenance.
Open the Green Door
The Pearl Solar Equity CalculatorSM
Contractors and appraisers use this app to help better demonstrate the value solar installations can add to a home. The Pearl Equity Calculator is the industry's first tool to calculate discounted cash flow using certified contractor data, NREL software to calculate solar production numbers, and an API to Freddie Mac's 30-year mortgage rate.

Learn more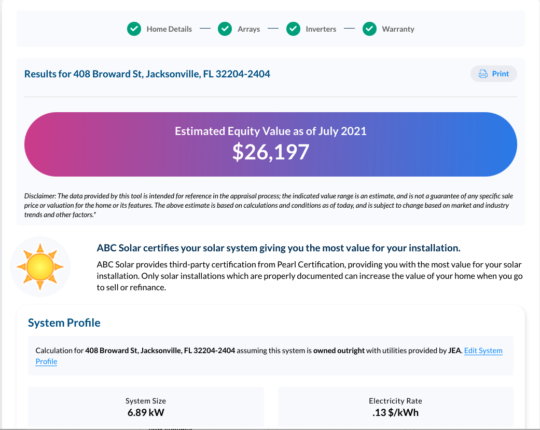 One of the best ways I have found to tell a home's unique story is to display the Pearl marketing packet at showings making sure that Pearl Certification is in full view.
Certification Marketing Package
This package helps Pearl Real Estate Agents differentiate high-performing homes on the market. It supplies materials that highlight home features online (e.g., in the MLS) as well as in person, including:
Green MLS fields report to assist agents in properly listing high-performing homes
Social media content to promote these homes via the agent's platform(s) of choice
Printed Home Tour Cards and a highlights flyer to be used during open house
Customized letters for buyers, lenders and appraisers to help them accurately value homes based on their high-performing features.