Debbie lives in a three-bedroom, one-bathroom single family ranch home and discovered that she was eligible for EmPower New York, an income-eligible residential energy efficiency program through NYSERDA, that provides no-cost energy efficiency solutions to income-eligible New Yorkers. "I found out I was eligible for insulation to make my home warmer in winter and cooler in the summer," Debbie said.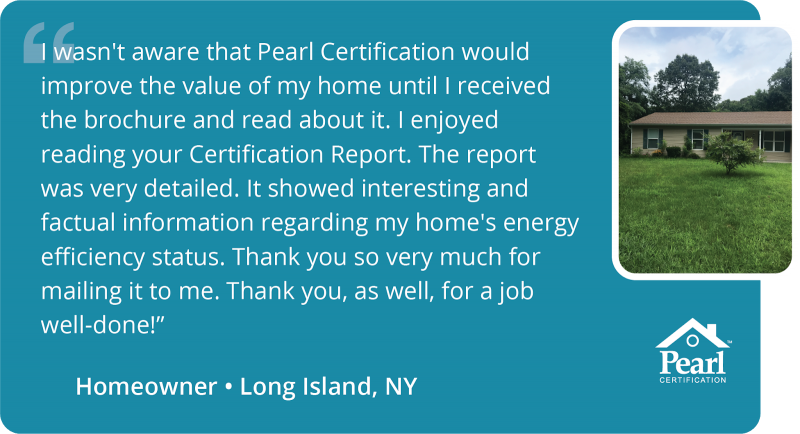 Green Team LI, a home performance contractor and member of the Pearl Network, completed the measures on Debbie's home through the EmPower New York program.
Only a small number of elite contractors with a record of high quality work and customer service are accepted into the Pearl Network. Working with Green Team LI, Debbie was in good hands!
Within these first few months, she already noticed that her energy usage has dropped and is confident she will see a reduction in her heating bills and other areas of her home as the cooler months approach.
"It's not about being the best, it's about being better than I was yesterday. If I can improve my home, make it more comfortable, more energy efficient, and lower my overall costs to live a better quality of life, I always seek that," Debbie said.
Additionally, Debbie enjoyed several other benefits while working with Green Team LI.. "Not only did they install the insulation, they corrected another problem that I wasn't aware of. A rodent issue," Debbie said. "I've owned the house for ten years and have never been up there. It was tremendous that they solved two problems in one visit."
The benefits don't stop there. Because Green Team LI is part of the Pearl Network, she also received a Pearl Asset Certification report following the improvements and a home energy assessment.
"It was very interesting to read the results. It was very informative. I understand that it increases the value of my home. Having a Pearl Certification is positive, especially if I sell my home someday."
Additionally, Debbie enjoyed several other benefits while working with Green Team LI and Pearl. She was referred to PSEG's Residential Energy Affordability Partnership to lower her costs even further through additional gas and electric measures and direct-install improvements like LED lights, smart powerstrips.
"The initial Green Team LI and Pearl team opened up so many other opportunities for me. My house is running very efficiently and safely now, from the work that was done and the knowledge I gained and the insights about energy costs in my household," Debbie said.