Jim designed his new home in central Virginia with energy efficiency in mind.
It's very high performing with spray-in foam insulation, high-end windows and doors, excellent heating and cooling systems, an intentionally designed southwest orientation, and large overhangs on the roof. "I'm very sympathetic to energy efficiency," Jim said.
Another thing that brings Jim satisfaction is his wood stove. "I'm a very experienced wood burner," Jim said. His wood stove is the primary source of heat in his new home (though he admits he could just as easily heat it with his mini-split heat pump, which is very efficient). Jim says that he has five different thermostats in his house.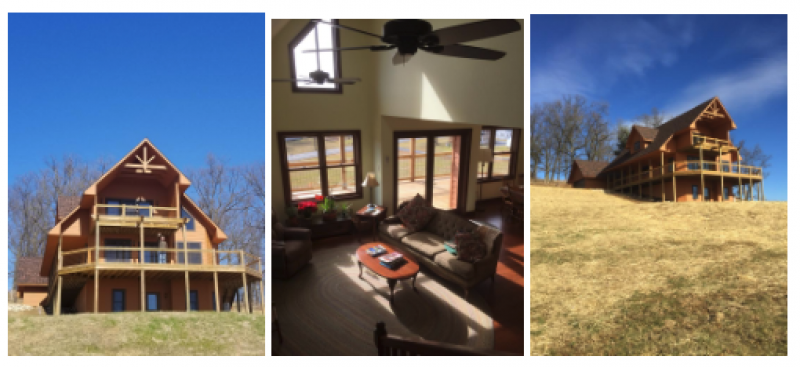 While his house was already very efficient, Jim was inspired to do more.

"I always had it in mind to put solar on a secondary building," Jim said. "I love the idea of solar and wood: The old and the new. So, shortly after we moved in, I said, we'd love to have an audit!"
With the panels, Jim said his system produces 105% of his electricity needs in winter months from solar power.
"We are energy free. Not just cost-wise but we are not using coal," Jim said.
Jim received Pearl Silver certification for his home. However, as an energy efficiency enthusiast, Jim reached out to Pearl to inquire about additional specifications. "Casey Murphy, Pearl's Vice President of Quality Systems, came out, got information from us about our models of appliances, window and door specifications, and more," Jim said. "And we were solidly gold!"