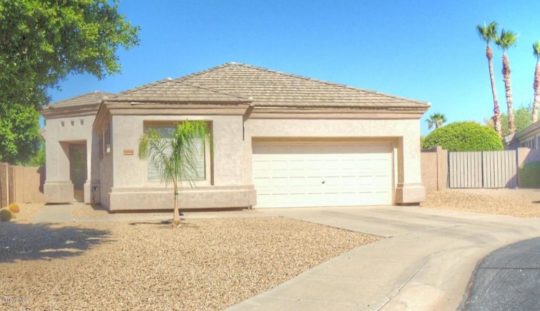 Larry Feiner, a REALTOR with HomeSmart Arrowhead in Glendale, Arizona, priced his listing appropriately and despite its favorable location, the home received little interest. After four months of work and just 30 days left on the listing, Larry faced the dreadful possibility of allowing the listing to expire and miss out on his commission.
Thankfully, his employer, HomeSmart, joined the Pearl Network, providing Larry with crucial Pearl Real Estate Network benefits and the capability to issue third-party certifications for high-performing homes. His listing qualified for a Silver Pearl Certification, which he effectively leveraged in his marketing efforts. "I put the Pearl Certification front and center," says Larry. "That was the main picture of the home in all of my marketing."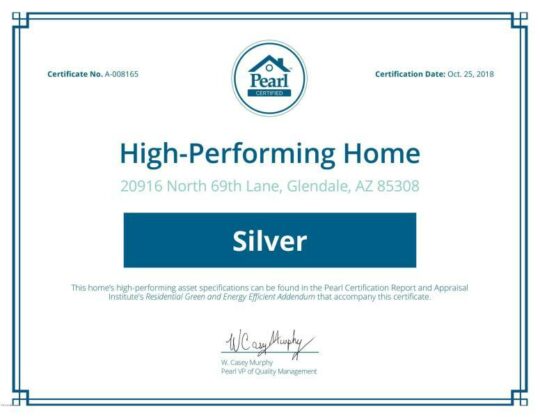 Within a week of promoting the home's Pearl Certification, Larry received and accepted an offer on the house.
Not long after, Larry couldn't resist the temptation to ask the buyer's agent if the Pearl Certification played a role in the buyer's decision.
The buyer's agent responded, "Oh, absolutely! We'd been looking for homes for months and every time we left a house that was in their price range, my buyers had the impression that it wasn't a quality home. When we saw the Pearl Certification Report with details about how efficient this house is, they immediately wanted to see it." (Check out this sample Pearl Certification Report to see how effectively it communicates the increased value of the home.)
The Pearl Certification provided the buyers with the reassurance of the home's quality that they sincerely needed.
Join the Pearl Network.
When you join the Pearl Network as a Pearl Real Estate Network Member, you gain marketing and sales tools and educational resources to effectively market high-performing homes. Research proves that properly marketed high-performing homes sell faster and for more money. Complete the form to learn how joining the Pearl Network differentiates you from the competition.